Handyman Services in San Antonio, Texas
Wood Decks Repair & Maintenance
Common repairs include the repair of rotted decking and framing, loose decking and railings and loose or unsafe steps. We replace and or repair all problem areas.
Call Don at (210) 861-0900
Or, contact us by email at: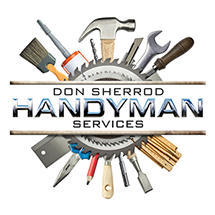 Home Repairs • Appliance & Fixtures Installations • Plumbing Repair • Doors, Windows & Hardware Replacement • Furniture & Shelving Assembly...and More!