Handyman Services in San Antonio, Texas

Doors & Hardware Replacement
Exterior door replacement: We remove door hardware, interior and exterior trim, door panel, jamb and threshold and replace with new door unit. We install new or existing door trim and new or existing door hardware. Screen doors and storm doors are also a portion of the work we do.
INTERIOR doors- We replace door panels and hardware
Call Don at (210) 861-0900
Or, contact us by email at: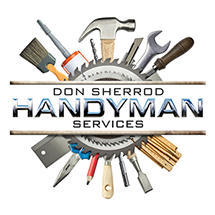 Home Repairs • Appliance & Fixtures Installations • Plumbing Repair • Doors, Windows & Hardware Replacement • Furniture & Shelving Assembly...and More!