Handyman Services in San Antonio, Texas

Shelves & Storage Systems Installation
We install closet shelving, pantry shelving, garage storage and other types shelving of shelving applications. We can even create a custom built-in shelving and/or storage solution to fit a particular spot in your home.
Call Don at (210) 861-0900
Or, contact us by email at: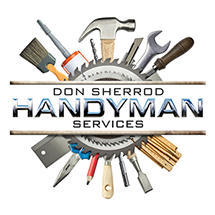 Home Repairs • Appliance & Fixtures Installations • Plumbing Repair • Doors, Windows & Hardware Replacement • Furniture & Shelving Assembly...and More!