Handyman Services in San Antonio, Texas
Electrical Fixtures & Lighting Replacement
Ceiling fans and lighting fixtures are among the most comment types of replacements we do. We will completely remove your old ceiling fan (or other lighting fixture) and replace it with the new item of your choice. If any touch-up painting is needed around the base of the installation, we will take care of that so it matches the paint color surrounding the installation.
Call Don at (210) 861-0900
Or, contact us by email at: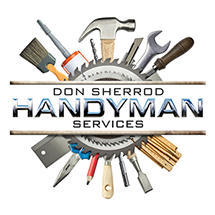 Home Repairs • Appliance & Fixtures Installations • Plumbing Repair • Doors, Windows & Hardware Replacement • Furniture & Shelving Assembly...and More!