Handyman Services in San Antonio, Texas

Cabinet Repair
Sinks and faucets often leak and ruin the bottom of base cabinets. We replace the bottom without having to remove the whole base cabinet. We repair broken drawers and replace broken hinges and sliders.
Call Don at (210) 861-0900
Or, contact us by email at: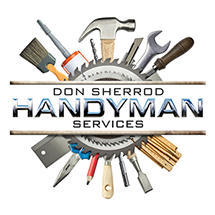 Home Repairs • Appliance & Fixtures Installations • Plumbing Repair • Doors, Windows & Hardware Replacement • Furniture & Shelving Assembly...and More!