Handyman Services in San Antonio, Texas

Plumbing Repairs
Many common home plumbing repairs such as fixing leaky toilets and faucets do not require the services of a licensed plumber. Many of the common repairs we do are: flapper valve replacements, and fill valve/flush valve and tank lever repairs. Although some plumbing services DO require a licensed plumber, chances are that most of the common household plumbing repairs do not. Call us and we will let you know if your plumbing repair requirements can be taken care of by our handyman services or if you may need more specialized service.
Call Don at (210) 861-0900
Or, contact us by email at: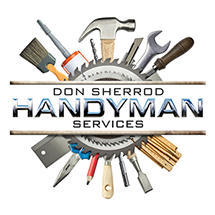 Home Repairs • Appliance & Fixtures Installations • Plumbing Repair • Doors, Windows & Hardware Replacement • Furniture & Shelving Assembly...and More!