Handyman Services in San Antonio, Texas

Ceiling Fans & Lighting Fixtures
We will completely replace your old ceiling fan and replace it with the new ceiling fan of your choice. We can also replace other interior and exterior lighting fixtures as needed.
Call Don at (210) 861-0900
Or, contact us by email at: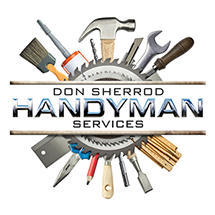 Home Repairs • Appliance & Fixtures Installations • Plumbing Repair • Doors, Windows & Hardware Replacement • Furniture & Shelving Assembly...and More!