Handyman Services in San Antonio, Texas

Home Repairs
When it comes to home repairs, we cover just about anything you can think of. From plumbing to exterior siding and facia boards to cabinet, outdoor wood decks to aligning your front door so it won't stick...we have you covered. Call us to see if your needed home repair falls within the areas of our expertise...chances are it will!
Call Don at (210) 861-0900
Or, contact us by email at: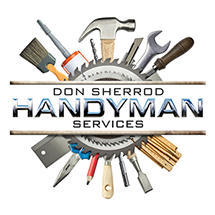 Home Repairs • Appliance & Fixtures Installations • Plumbing Repair • Doors, Windows & Hardware Replacement • Furniture & Shelving Assembly...and More!